¡Producto añadido a favoritos!
Inicia sesión para continuar
Wall lamps and decoupage for lanterns
En esta sección de la tienda online de Gran Velada encontrarás las últimas tendencias del mercado para decorar velas huecas y conseguir fanales personalizados. Ponemos a tu disposición stickers que se adhieren en cera, rotuladores especiales y diferentes tipos de barnices, incluido uno específico para que puedas poner en práctica la conocida técnica del decoupage. Además, encontrarás una gran variedad de estrellas, cárcolas y conchas para que puedas darle un aire marinero a tus fanales. Aquí encontrarás todo un mundo para decorar tus fanales y en la sección Hacer Fanales, podrás comprar todos los materiales y productos que se necesitan para fabricarlos en casa.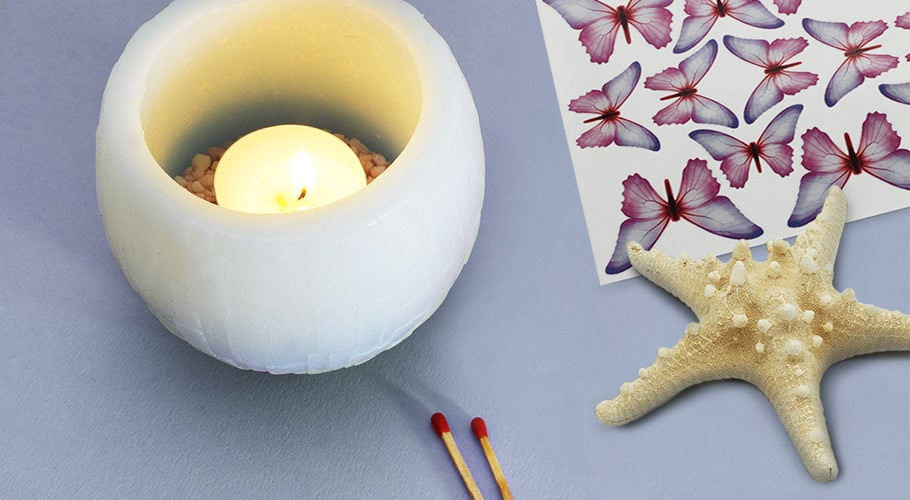 Productos pensados para ti
Últimos posts de nuestros blogs
Custom lanterns
In this section of the Gran Velada online store you will find the latest market trends to decorate hollow candles and get personalized lanterns. We put at your disposal stickers that adhere in wax, special markers and different types of varnishes, including a specific one so you can put into practice the well-known technique of decoupage. In addition, you will find a wide variety of stars, shells and shells so you can give a marine air to your fans. Here you will find a whole world to decorate your lanterns and in the Hacer Fanales section, you can buy all the materials and products that are needed to make them at home.
To decorate your hollow candles without much complication but with a spectacular result we recommend our stickers of golden flowers or butterflies. They are specially designed to adhere on wax and do not peel off with heat. Our candle pens are also a good choice. We have them available in silver, gold, pink and red and with them you can let your imagination fly to make any type of drawing.
With the colorless varnish you can bring an extra shine to your lanterns and with the special varnish for decoupage you can decorate them with this somewhat more elaborate technique. You can stick the figures you choose or one of our stuffed colored sheets. It consists of giving a layer of varnish on the hollow candle, immediately gluing the drawing or sheet and, once dry, giving another layer of varnish on top. The result will look professional.
To decorate them inside you can add some silica sand and add some seashells. In this section you will find a large selection of marine decoration elements. There are stars of different sizes and colors, shells, conch shells and even corals. Whatever you choose, surely with a little creativity you will get a surprising fanal.