¡Producto añadido a favoritos!
Inicia sesión para continuar
Perfume Tags
A la hora de hacer un packaging bonito, vistoso y elegante, las stickers son un elemento indispensable. Aquí encontrarás un amplísimo catálogo de stickers para que consigas un packaging espectacular para tus perfumes caseros sin necesidad de gastar mucho dinero.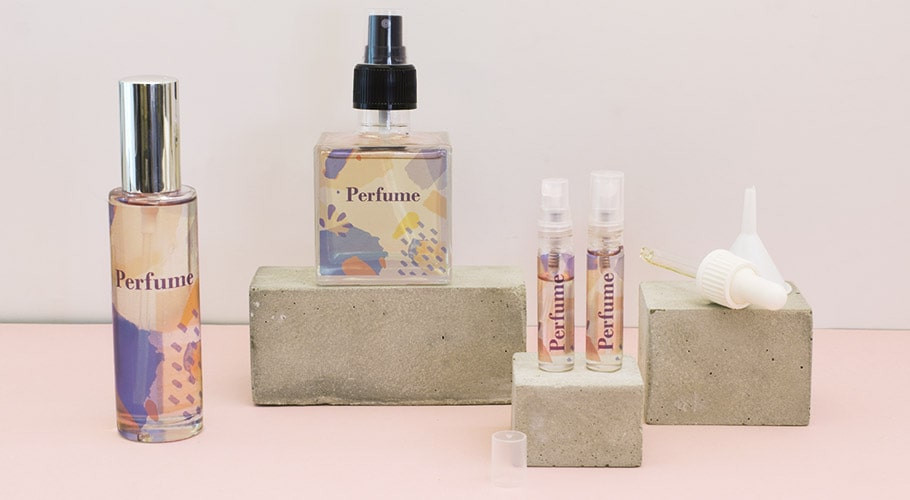 Productos pensados para ti
Últimos posts de nuestros blogs
Stickers for homemade perfumes
When it comes to making a beautiful, colorful and elegant packaging, stickers are an indispensable element. Here you will find a wide catalog of stickers so you can get a spectacular packaging for your homemade perfumes without spending a lot of money.
Our stickers for homemade perfumes not only stand out for having a beautiful design, they are also very functional. And it is that they adhere without problems on different surfaces, such as glass, plastic, paper, cardboard, aluminum ... Hence its versatility. In the product sheet of each of the stickers you will find detailed information about their technical characteristics and their measurements.
In Gran Velada we have an extensive catalog of labels and stickers for homemade perfumes. We are designers and manufacturers of stickers, hence we have a very wide and varied offer in this field. On our website you can find dozens of designs, all of them creative and modern, since we try to adapt to the latest trends.
If you are thinking of giving perfumes we invite you to take a look at our online store where you will find endless labels for colognes. With them you will be able to give them a personal touch and surprise your family and friends with flirtatious wrappers.
In Gran Velada we also offer you sticker customization service. That is, we can modify the texts to adapt to your wishes and needs. It is a fast and economical service, since we promise that you have the stickers at home in a few days. If you have any questions or suggestions we will be happy to help you.
To make your purchase you just have to choose the model that you like the most, indicate the amount of blister you want and process the order. You will receive them in just a few days so you can get down to work with the packaging of your homemade perfumes. Along with the rest of the materials that you will find here, you will be able to make spectacular DIY creations.