¡Producto añadido a favoritos!
Inicia sesión para continuar
Packaging perfumes and colognes
En la elaboración artesana de perfumes cuidamos especialmente la calidad de los ingredientes que componen los perfumes , después inevitablemente llega el planteamiento de cómo envasarlo y decorarlo... y hasta ahora, no prestabamos la atención adecuada al packagin de nuestras colonias. En esta categoría dispones de etiquetas, stickers y materiales en general para decorar las botellas ya sean de cristal, vidrio o Pet. Gran Velada, en esta sección, pone a tu disposición productos para decorar los envases de tu perfume DIY. Bolsitas para perfumes y colonias, cajitas, picks decorativos, lazos, borlas de hilo, cintas de regalo, etc. También puedes encargarnos stickers autoadhesivas con tu propio texto.El packaging para tus perfumes y colonias diy es importante, marca la diferencia con una adecuada presentación que hará que tus invitados o clientes quieran probar el perfume que le habrá entrado antes por los ojos..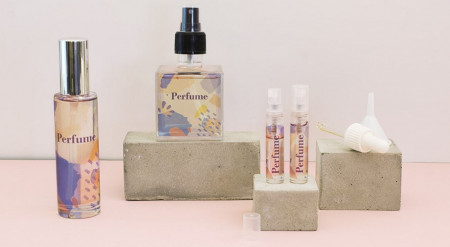 Perfume Tags
Productos pensados para ti
Últimos posts de nuestros blogs
Creative packaging of perfume bottles and colognes.
In the artisan elaboration of perfumes we take special care of the quality of the ingredients that make up the perfumes, then inevitably comes the approach of how to package and decorate it ... And until now, we did not pay adequate attention to the packagin of our colonies. In this category you have labels, stickers and materials in general to decorate the bottles whether glass, glass or Pet. Gran Velada, in this section, puts at your disposal products to decorate the containers of your DIY perfume. Bags for perfumes and colognes, boxes, decorative picks, bows, tassels of thread, gift ribbons, etc. You can also order stickers with your own text. The packaging for your perfumes and diy colognes is important, make a difference with an adequate presentation that will make your guests or customers want to try the perfume that will have entered them before through the eyes.