¡Producto añadido a favoritos!
Inicia sesión para continuar
MATERIALS AND IDEAS FOR YOUR CHRISTMAS CRAFTS!
Unleash your creativity with our special supplies for Christmas crafts. We have everything you need to make this holiday season truly magical.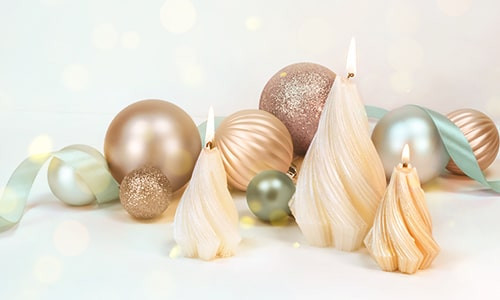 Gran Velada México is pleased to announce that we have expanded our shipping services to reach all of the United States.
Now, you can enjoy the convenience of receiving our high-quality and affordable materials anywhere in the United States and Canada.
ON GRAN VELADA WE OFFER YOU
Quality products and good price; personalized advice; innovation and many ideas to promote entrepreneurship. Discover everything you have at your fingertips!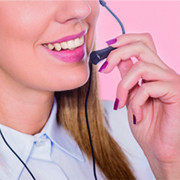 WIDE VARIETY OF PRODUCTS
All the materials you need for your creations and the latest news and trends.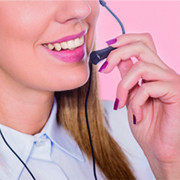 PERSONALIZED ATTENTION
We are here to help and advise you on everything you need. Contact us!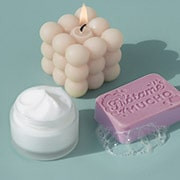 FREE TRAINING
Recipes, video tutorials, manuals, online courses... All completely free!
Productos destacados
Aquí encontrarás una selección de productos destacados de Gran Velada, elegidos con mimo y dedicación
Gran Velada Academy
You will find all the digital content of our social networks.
Know more
Our blogs
Follow us
Últimos posts de nuestros blogs
DISCOVER GRAN VELADA, THE MOST COMPLETE ONLINE STORE OF PRODUCTS FOR MAKING HOMEMADE SOAP, NATURAL COSMETICS, ESSENTIAL OILS, CANDLES AND SILICONE MOLDS
Gran Velada is your online store for homemade soap, natural cosmetics, candles and silicone moulds. We are the most complete website in our sector, we have a wide range of 100% pure and natural essential oils, more than 50 different types of vegetable oil, a wide variety of waxes and paraffins for both candles and natural and handmade cosmetics, 350 essences different aromatics, countertypes to make perfumes, pigments and dyes for both soaps and cosmetics as well as for candles, 20 types of glycerin-based soap, plant extracts and an extensive herbalist with which to get started in the world of homemade natural cosmetics. In addition, at Gran Velada we are specialists in both wholesale and retail cosmetic containers, we manufacture a wide range of personalized labels and stickers for our containers and we possibly have the largest catalog of silicone molds for making homemade soap, making candles, make scented plaster and other materials, with multiple themes that range from molds to make wedding, baptism and communion details, to souvenir molds or Christmas molds, to give a few examples.
PRODUCTS TO MAKE HOMEMADE SOAP
We want to be your trusted online store, we offer you all our step-by-step tutorials to learn how to make homemade soap. In Gran Velada we also have all the ingredients: vegetable oils for homemade soap, caustic soda, dyes for natural soap, essential oils, properties as well as silicone stamps and molds for handmade soaps. Glycerin soap bases, extracts, hydrosols with which to make magnificent handmade soaps with 100% natural ingredients that provide your skin with endless beneficial properties to keep it protected and cared for. Also with our starter kits, you will learn from 0 how to make totally personalized natural homemade soaps.
PRODUCTS TO MAKE HOMEMADE CREAMS
Gran Velada is your online store of ingredients for natural cosmetics, we offer you natural raw materials so that you can manufacture your natural cosmetic products from 0, you can make homemade creams and masks with our vegetable oils and emulsifiers or you can use our bases for homemade cosmetics Without parabens. We have creams, gels and base masks, ideal for incorporating essential oils, extracts and vegetable oils, green, white and red clay, Rosehip, Argan Oil, Aloe Vera as well as many other cosmetic active ingredients such as Collagen, Elastin with those who make moisturizer, homemade masks, lotions, ointments, serums or wraps. You can use them in magisterial formulation or natural cosmetics.
CANDLE MAKING MATERIALS
If you are wondering how to make candles, at Gran Velada we give you all the necessary guidelines for you to become an expert craftsman. In our online store of materials you can choose between different molds for candles, dyes, waxes, containers, decorative stickers, aromatic essences, paraffin for candles, paints and varnishes with which to create countless designs that you can decorate and customize to make unique creations.

From Gran Velada we teach you how to make homemade soap and we show you a wide variety of recipes so that from your home you can make homemade soap, glycerin or oil, as well as bombs and bath salts that will delight your body.

We will also explain how to make candles showing you all the tricks and step by step to make quality decorative and aromatic candles with an original and creative touch.

If what you prefer is to immerse yourself in the world of natural cosmetics, Grand Evening offers you video tutorials to learn how to make moisturizer, homemade masks, lip balms, body scrubs or intensive facial treatments.

So... what are you waiting for? Cheer up to buy in the online store of reference materials in Spain! More than 80,000 people have trusted the quality of our products and our careful customer service.

We know that the health of your skin worries you, therefore, you choose what to do and we provide you with everything you need to create quality products that are beneficial for your skin. Homemade nourishing masks, handmade glycerin soaps, homemade anti-wrinkle creams, homemade liquid soap, massage candles, natural oil soaps and endless possibilities.