¡Producto añadido a favoritos!
Inicia sesión para continuar
Salt and exfoliating clays
Limpiar y exfoliar la piel forma parte de una correcta rutina de belleza para poder lucir un cutis terso y sin impurezas. Si quieres elaborar tus propios preparados, en esta sección de nuestra tienda online encontrarás ingredientes para hacer cremas exfoliantes en casa. De esta forma podrás elegir las materias primas que mejor se adapten a las necesidades de tu piel.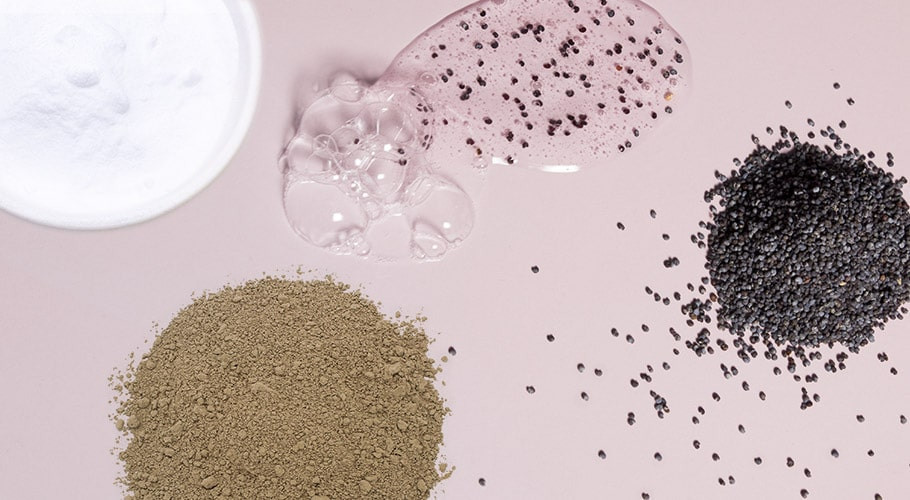 Productos pensados para ti
Últimos posts de nuestros blogs
Ingredients to make exfoliating creams
Cleansing and exfoliating the skin is part of a correct beauty routine to be able to show off a smooth complexion without impurities. If you want to make your own preparations, in this section of our online store you will find ingredients to make exfoliating creams at home. In this way you can choose the raw materials that best suit the needs of your skin.
We have different exfoliating particles, such as olive stone, ground pumice, poppy seeds, chia, grape seeds... In addition, you will find different types of salts, clays, muds and muds that you can incorporate into your creams to treat problems such as acne, excess oil or cellulite.
Each product will bring certain benefits to your skin, but there are properties that they all share: they clean in depth, eliminating impurities, and provide minerals that give shine and elasticity. With these raw materials you can make homemade creams, but above all masks.
For example, bentonite clay has a strong absorbent action, which produces a cleansing effect on very oily skin. Green clay is purifying and detoxifying or pink clay is ideal for cleansing dry or sensitive skin. With green clay you can make, for example, a homemade mask to stop acne. A similar action has rhassoul powder, a Moroccan clay that absorbs dirt and helps remove granites.
In our blogs you will find recipes with this type of ingredients. If you want to bet on natural and homemade cosmetics, the products in this category will be ideal for you. They are sold at affordable prices and with them you can improve the appearance and appearance of your skin. Working with them is very simple and spectacular results are achieved.
To make body wraps and revitalize the skin of the whole body you can opt for muds. We have thermals, with sulfur and marine mud with iodine. You can also buy Dead Sea muds, well known for the many properties they bring to the skin.
If you want to exfoliate the skin and eliminate toxins and dead cells you can opt for particles such as grape seed, rosehip, quinoa seeds, strawberry seeds or chia seeds.