¡Producto añadido a favoritos!
Inicia sesión para continuar
Make scented wax to melt
When it comes to aromatizing our house there are many possibilities: incense, mikados, air fresheners, bags of dried flowers ... Although candles are undoubtedly the most used element. If you want to explore new fields to impregnate your home with a special aroma, from Gran Velada we propose you to make figures of perfumed wax for burner. It is something very simple, with economical materials and very good results. In this section you will find all the necessary products to make them without any complications. We have different types of wax, molds, ceramic burners and even special labels.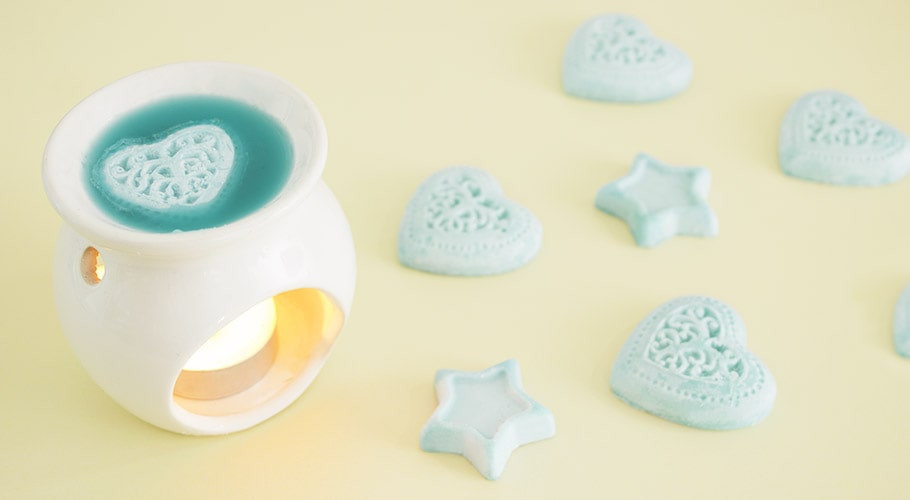 Productos pensados para ti
Últimos posts de nuestros blogs
Scented wax for burners
Scented wax figures for burners can be made with paraffin or wax with a low melting point. To do this, you would have to melt the wax or paraffin in a pot until it is liquid. Then, add the colorant and aromatic essence and integrate until homogenized. Pour the mixture into a mold and wait until it solidifies.
Scented wax for melting can be made in various ways, thanks to molds. Gran Velada has a wide variety of them to choose the one you like the most. It is a high quality silicone product to obtain perfumed waxes of small size, to be able to place on top of the burner. As far as burners are concerned, there are several models to choose from. All ceramic, various formats and varied colors.
Similarly, there is also a kit to make scented wax for burners easily, since it has the ingredients and a step-by-step instruction manual. So enter the DIY world and let your imagination run wild!